Marie Brown, MD, FACP
Marie Brown, MD, FACP is an Associate Professor of Medicine, Department of Internal Medicine, Rush University Medical Center Chicago, Illinois and Senior Physician Advisor for the AMA.  Dr. Brown is a practicing board certified internist and geriatrician actively engaged in patient care.  After earning her medical degree from Rush Medical College in Chicago, she completed residency in Internal Medicine at Rush University Medical Center.
Dr. Brown was elected and served as the Governor of the Illinois Chapter of the American College of Physicians. Previous Chair of the Scientific Program for the American College of Physicians Annual Session she currently serves on the national ACP diabetes, atrial fibrillations and immunization Advisory Boards and as a Senior Physician Advisor to the AMA.
She has served as Director on the Board of the American Board of Internal Medicine and chaired the IM test writing committee.  Her educational activities in diabetes, led to her appointment to the 8 member Operations Committee for the NDEP (National Diabetes Education Program) sponsored jointly by the CDC and the NIH.
Her publications include reviews in the Mayo Clinic Proceedings on Medication Adherence, the American Journal of Medicine, Family Practice Management and The American Journal of Medical Science.  The New York Times Magazine highlighted a clinical case of Dr. Brown's Sept 2016.
With a grant funded by the American College of Physicians, she has produced instructional videos regarding Medication Adherence and immunizations.  These highlight interviews with real patients regarding their perspectives on the challenge of medication taking.  She is often invited to speak nationally on medication adherence, patient centered medical home, diabetes, immunizations and Choosing Wisely along with updates in general internal medicine.
---
Michael J. O'Grady, PhD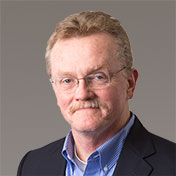 Michael J. O'Grady, PhD is a Senior Fellow at NORC at the University of Chicago and a Principal of O'Grady Health Policy LLC, a private health consulting firm.  His current research is concentrated on the interaction between scientific development and health economics, with a particular concentration on diabetes and obesity.
His research included serving as co-principal investigator for the cost-effectiveness component of a multi-year clinical trial.  The trial was part of the development of an artificial pancreas for the treatment of type 1 diabetes.  His latest research/publications focus on the value of lifestyle intervention to prevent diabetes, as well as, detecting type 2 diabetes and prediabetes among asymptomatic adults by modeling the diabetes screening guidelines from both the American Diabetes Association and the US Preventive Services Task Force.
From 2003 to 2005, he was the Assistant Secretary for Planning and Evaluation (ASPE) at HHS.  Dr. O'Grady worked directly with the Secretary on such critical policy issues as implementing the new Medicare drug benefit.  While ASPE, O'Grady chaired the committee responsible for developing and issuing "Diabetes: A National Action Plan," designed to reduce the prevalence of diabetes and factors that increase the risk of diabetes; promote improved diabetes detection, monitoring, and treatment; and reduce the complications of diabetes.
Prior to his Senate confirmation, he served as a senior health advisor to the Chairman of the Senate Finance Committee and a senior health economist at the Joint Economic Committee of the U.S. Congress.  Dr. O'Grady also held senior staff positions with the Bipartisan Commission for the Future of Medicare, the Medicare Payment Advisory Commission, and the Congressional Research Service (CRS) at the Library of Congress.
Dr. O'Grady also serves on a number of Commissions and Boards including the Maryland Health Care Commission, the National Committee on Vital and Health Statistics (NCVHS) and the Boards of Academy Health and the Patient Access Network Foundation.  He received his BA from Alfred University and his MA and Ph.D. in political science from the University of Rochester.
---
Avani Sheth, MD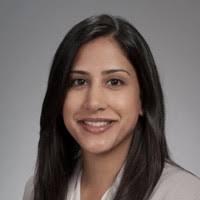 Avani Sheth, MD MPH is the Medical Director for the Office of Chronic Disease Prevention and Health Promotion at the Chicago Department of Public Health and practicing safety-net family physician.  Dr. Sheth serves as primary adviser for chronic disease, providing medical and epidemiological guidance, and leads a broad array of city-wide initiatives to prevent chronic disease and promote health through policy, system and environmental changes; health system integration; and strengthened community-based resources.  Prior to joining CDPH, she served as faculty in the Department of Family and Community Medicine at Cook County Health, championing various system transformation and population health initiatives including integration of community-clinical linkages for chronic disease and expanding access to treatment for opioid use disorder in the safety-net medical home. 
Dr. Sheth received her medical degree from the University of Michigan.  She completed a residency in Family Medicine at Columbia University Medical Center and Preventive Medicine and Public Health at Cook County Health.  She is board-certified in family medicine and preventive medicine, completed a primary care research fellowship and master of public health at the University of Washington focusing on the chronic care model and practice change, and holds a degree in healthcare quality and patient safety.
---
Ian Smith, MD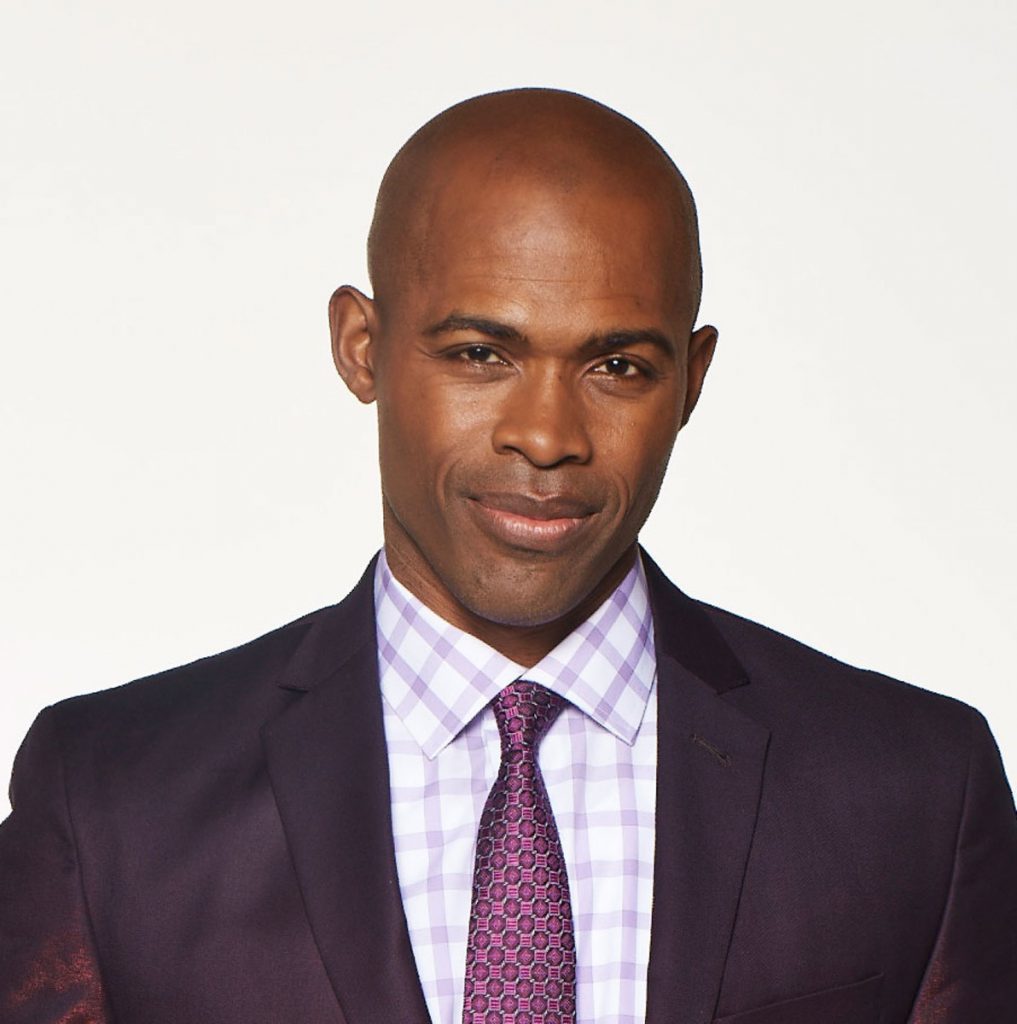 Dr. Ian Smith is the author of the #1 New York Times bestselling books, SHRED: THE REVOLUTIONARY DIET, and SUPER SHRED: The Big Results Diet, and The Shred Diet Cookbook.  Dr. Smith's newest book and New York Times best seller THE SHRED POWER CLEANSE was released in paperback in December 2016.
Dr. Smith served under the Obama Administration as an appointee to the President's Council on Fitness, Sports, and Nutrition. He is also the medical contributor and co-host of the nationally syndicated television show The Rachael Ray Show.
He is a former co-host of the Emmy award winning syndicated daytime talk show, The Doctors.  He also served as the medical/diet expert for six seasons on VH1's highly-rated Celebrity Fit Club, and is the creator and founder of the national health initiatives The 50 Million Pound Challenge and The Makeover Mile.  Dr. Smith is the former medical correspondent for NBC News network and for NewsChannel 4 in New York, where he filed reports for NBC Nightly News and The Today Show as well as WNBC's various news broadcasts.  He has appeared extensively on various broadcasts including The Oprah Winfrey Show, The View, Dr. Oz, Steve Harvey Show, The Talk, Larry King Live, Anderson Cooper 360, CNN, MSNBC and many more.  He has written for various publications including Time, Newsweek, Men's Fitness, and the New York Daily News, and has been featured in several other publications including, People, Redbook, Details Magazine, Essence, Ebony, University of Chicago Medicine on the Midway, Cosmopolitan, and Black Enterprise.
A highly-sought after speaker, Dr. Smith's work has been honored by several organizations, including the National Academy of Television Arts & Sciences for his coverage on the momentous events beginning on Sept. 11, 2001.  He is also very active in charitable causes.
Dr. Smith has also served on the boards of the American Council on Exercise, the New York Mission Society, the Prevent Cancer Foundation, The New York Council for the Humanities, and The Maya Angelou Center for Health Equity.
Dr. Smith graduated from Harvard College with an AB and received a master's in science education from Teachers College of Columbia University.  He attended Dartmouth Medical School and completed the last two years of his medical education and graduated from the University of Chicago Pritzker School of Medicine.
Dr. Smith is the author of 14 books, 5 of them #1 New York Times Bestsellers including SUPER SHRED: The Big Results Diet, SHRED: The Revolutionary Diet, The Fat Smash Diet, Extreme Fat Smash, and Blast The Sugar Out!.  He is also the author of the critically acclaimed The Blackbird Papers (2005 BCALA fiction Honor Book Award winner.)
Dr. Smith is the creator of the SHRED brand which includes SHRED Pop Popcorn and SHRED Bars with other products in development.
---
Michael Taitel, PhD
Dr. Michael Taitel is a Senior Director of Health Analytics, Research & Reporting at Walgreens and has been with the company since 2010.  He leads a multidisciplinary team of data and social scientists responsible for conducting clinical outcomes studies, predictive analytics, and economic modeling to support Walgreen's health and wellness innovations in retail pharmacy and digital health.  He brings extensive expertise in behavior change, health risk assessment, wellness and disease management evaluation, productivity, vaccination, and medication adherence.
Dr. Taitel offers insights into conducting behavioral and clinical research in applied settings and presenting results to key decision makers.  He frequently presents at national forums and is the author of numerous peer-reviewed publications.
Dr. Taitel holds a doctorate in experimental health psychology from Ohio University and a master's degree in clinical psychology from Bowling Green State University.  He is a member of the American Psychological Association, the International Society for Pharmacoeconomics and Outcomes Research and the Society of Behavioral Medicine.
---
Audris Wong, MBA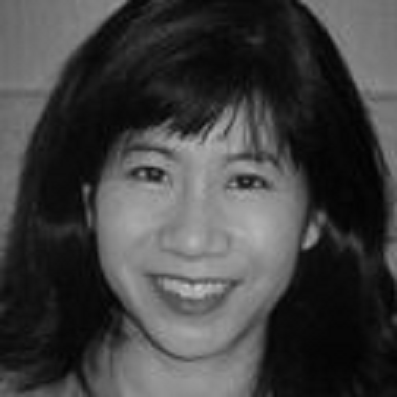 Audris Wong, MBA brings nearly twenty years of experience as a consultant, writer and editor in the fields of technology and healthcare.  As a management consultant, she has assisted startups, Fortune 100 corporations, and nonprofits with clarifying strategic objectives, identifying options, implementing a path forward and communicating with key constituents.  Her writing collaborations with academics, healthcare companies, and consulting firms such as Deloitte and strategy & (pwc) have created innovative intellectual capital used to provoke insight and broaden strategic thinking.  As an author or editor, her work has been published in CIO magazine, Aspen Strategy Institute, strategy+business, Financial Times, and Harvard Business Review.
She specializes in working with clients to align their interests and market strengths to new strategic contexts or technological opportunities.  Her work often combines a deep background in working with physicians, hospitals, and payers with the transformative impact of technology and consumerism; for example, in the use of decision-support systems to manage chronic disease care.  Audris is a graduate of Harvard College and received her MBA from Harvard Business School.  Currently an independent consultant, she has worked at Baxter Healthcare, Tiber Group (now Navigant), and Diamond Consulting (now pwc).
---